Chumpcar 2011
Well here we go.  The start of a new and interesting project.  Endurance racing in a $500.00 car…
cheap rx7 in Alberta means rust…  so here is what were starting with.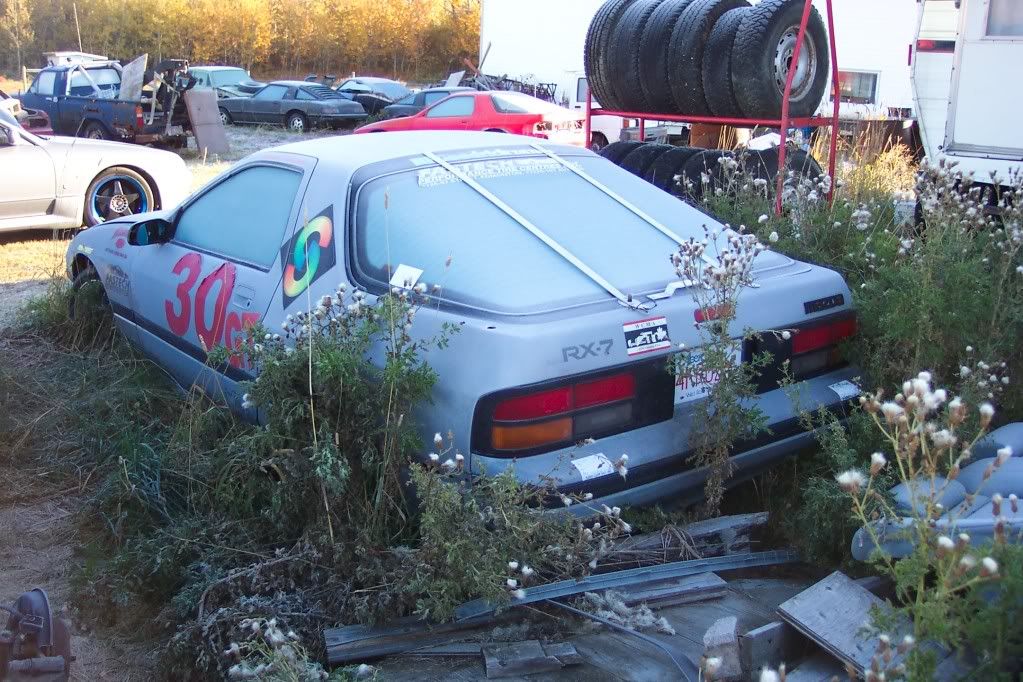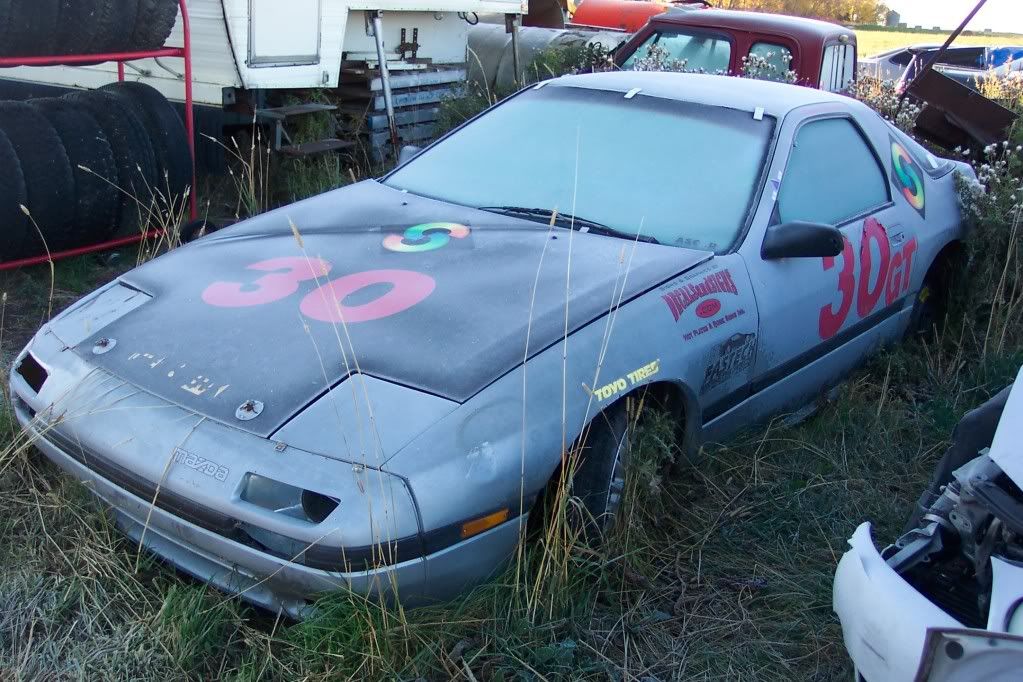 Now your probably thinking… hey that looks like a race car…   Well don't be fooled.   I will give you a guided tour of this car.  There is very little too no "race car" here.  
A few pics from underneath the car perhaps…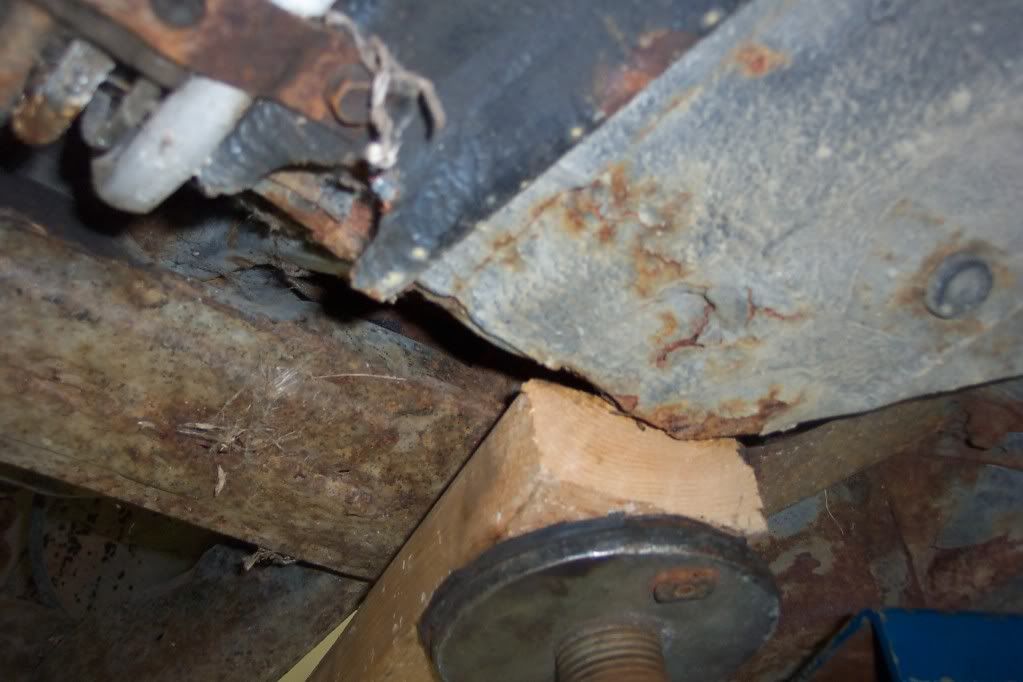 speed holes…  weight reduction…   hmmmm ok fine…. just rust.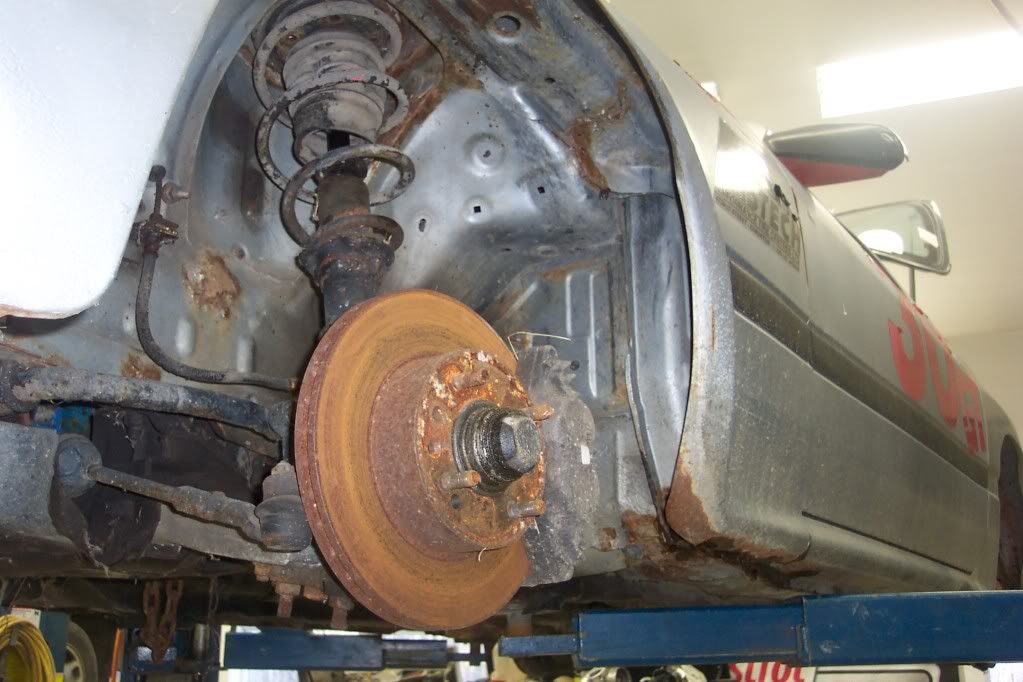 front susp and brakes.    Well so far thats all factory parts.   Thats a 4 bolt rx7 hub with gxl 4 piston calipers, and factory spirngs and…holy!#@%  those are the origonal factory shocks.   22year old factory shocks.   this is a racing car????   Whats going on here.   Look close, there is a couple parts in there that are not stock…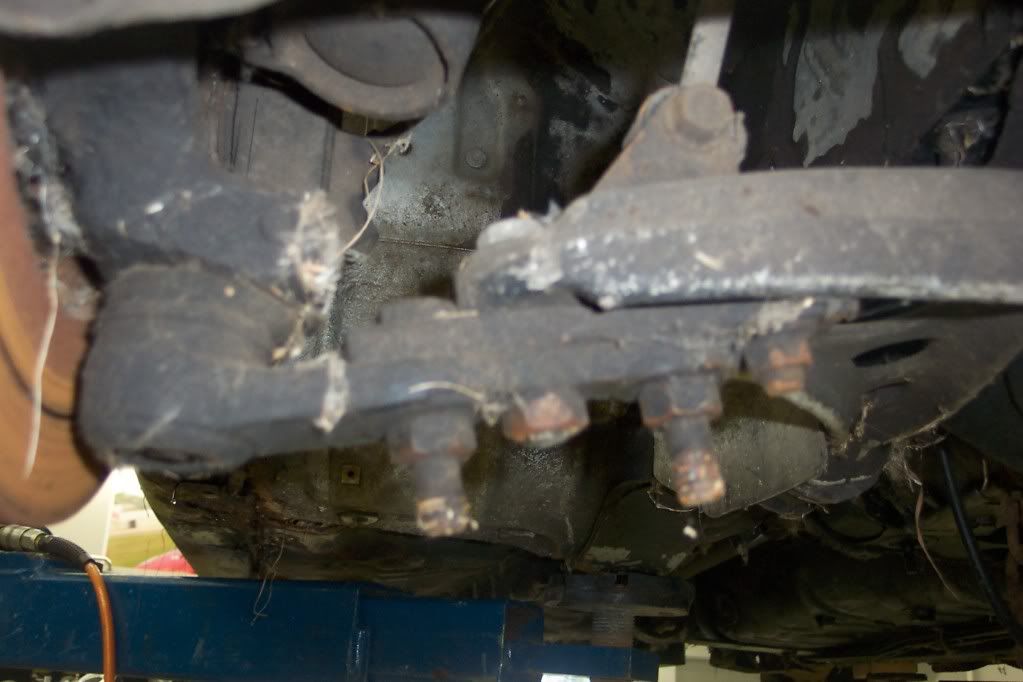 There it is….  some extremely hightech lower control arm extenders and tierod extenders…  value… maybe, but i dont think so.  maybe $4.00 woth of scrap steel bar and 4 bolts…   awesome, were well on our way to our enduro for free rx7.
A few more pics of where were starting and then i will update as the car is progressing.
The rear susp in all its glory. stock, stock,  and rust…check!   All good here.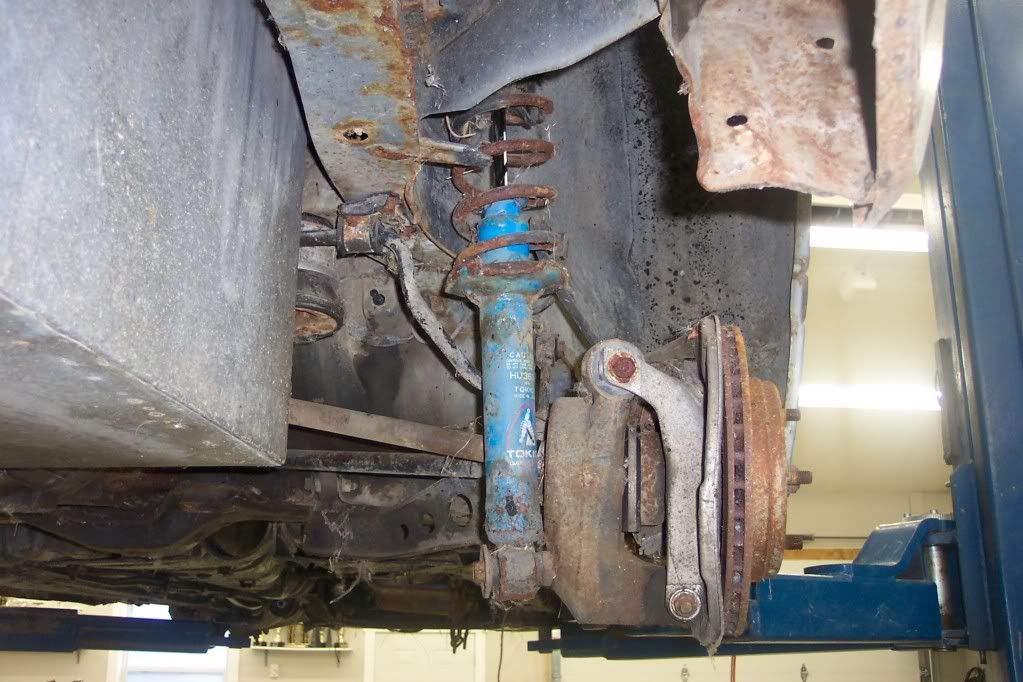 Well, thats all for that car for now.   I have also aquired three other rusted or smashed rx7's for free in the last six months. the most notable is this one.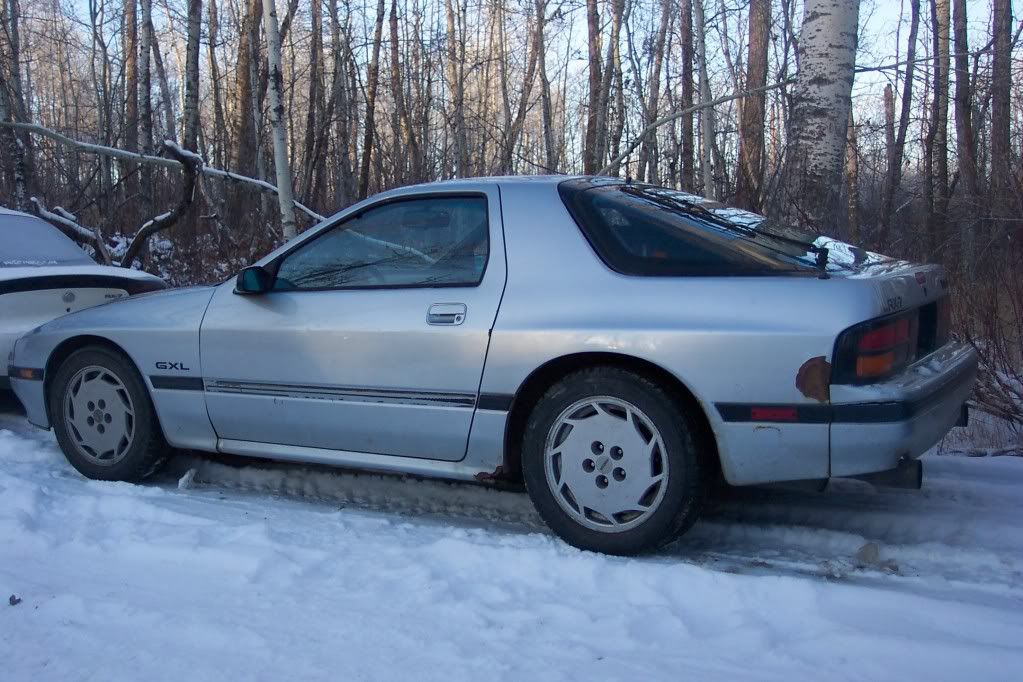 Free rx7 # one…   It was given to me by a 780tuners member because the mechanical insurance inspector gave him a huge list of safety related things that they wanted fixed.   The sum of the repairs was far greater than the worth of the car.  oh oh oh  were going to be racing it we dont need safety related stuff…   well ok maybe some.    Thats all for tonight.  Tune back in a week or so from now to see our progress.
free car#2   bit smashed up….   owner crashed it in 2003… stored it at his condo untill this last year when they told him it had to go.  The motor is full large street port!!  bummer we cant use it for chump car…  would be nice if we could.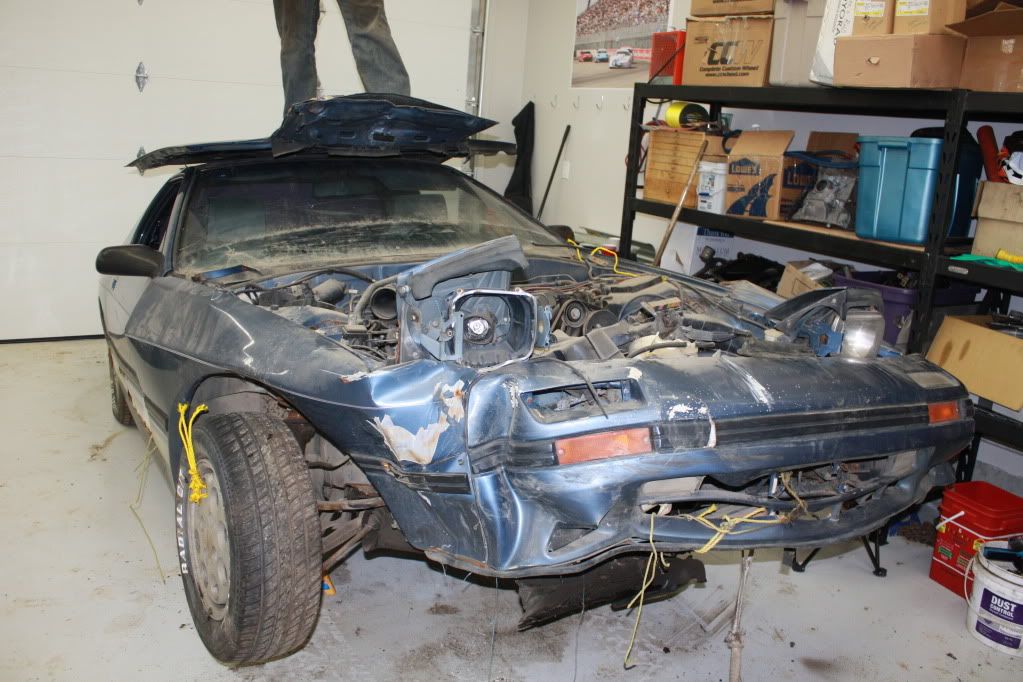 free car # 3.    I like to call this one mister RUST.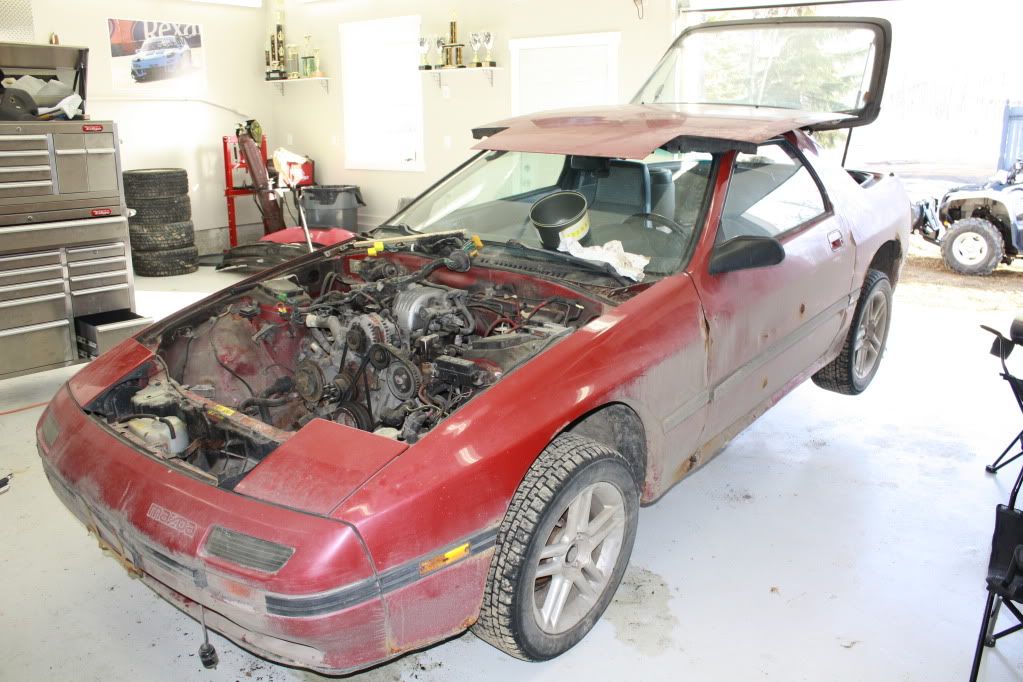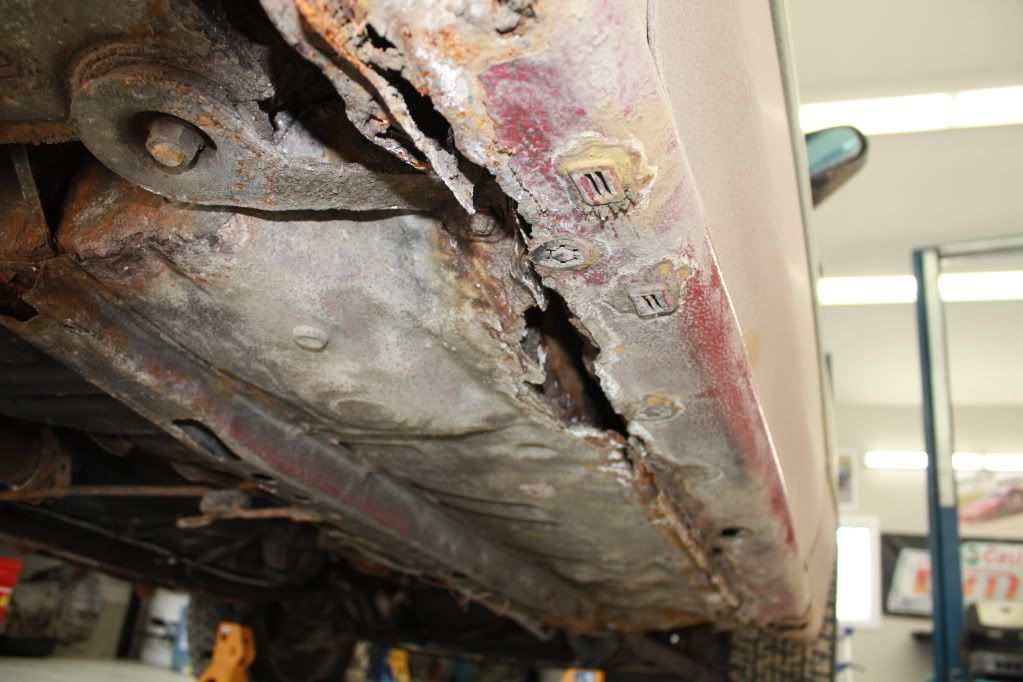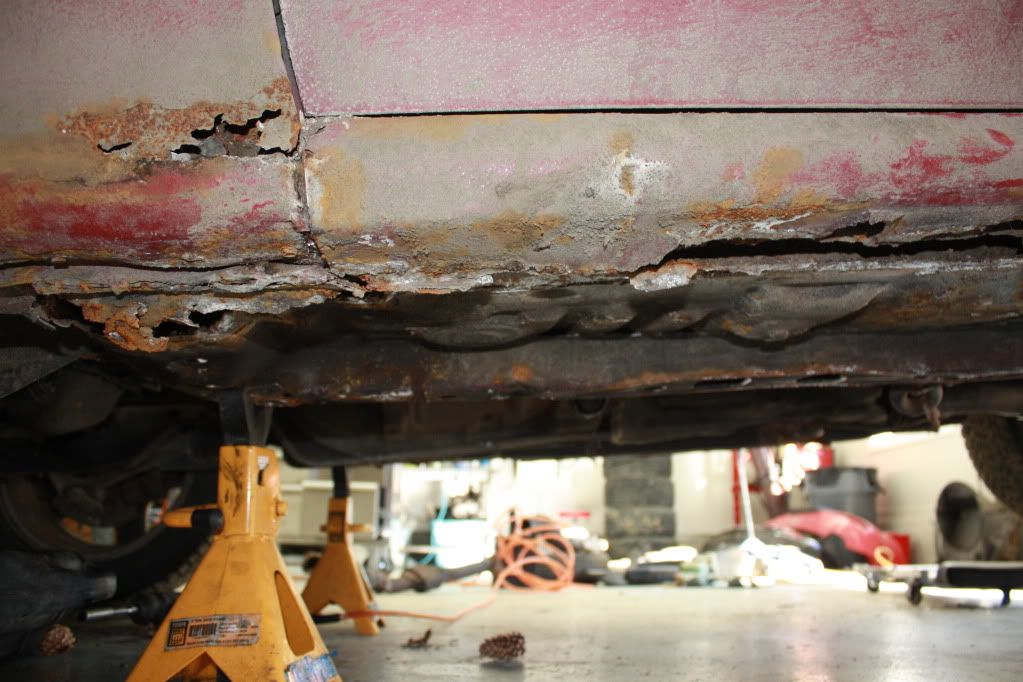 Hard to belive this one ran great and all winter too…  Right up untill the drivers seat started to fall through the floor…    well more rx7 parts.   at least we have a great running moderate km motor.  speedo said this one has only 150,000kms.    we put nearly 5,000kms on it last winter alone!