CONROY'S DRIFT CAR
LIGHTNING MCQUEEN!  1992 FD3S
This car started life as a JDM auto transmission base model. Before it could be registered in Alberta the owner crashed it head on into a tree.   This is when i got the car.  One day i made the mistake of checking the alignment on the wheels and decided that the suspension was not all that bent.   Hmmm.   Well, a cut off saw and some light weight tubing and the welder… a few hours later…   we had a frame work to hold up the bumper and fenders.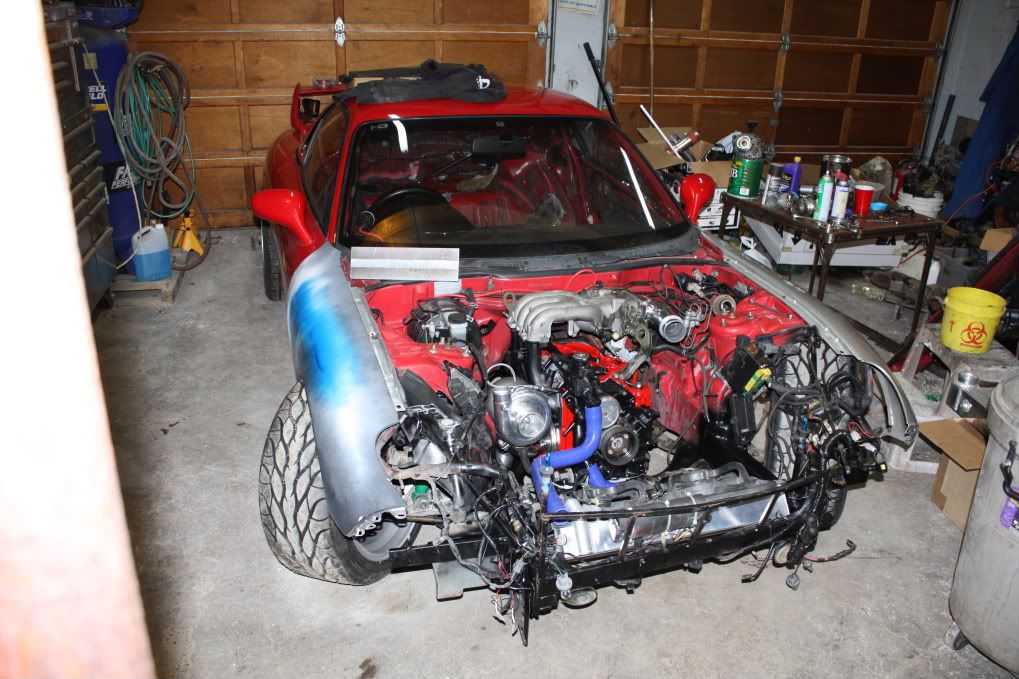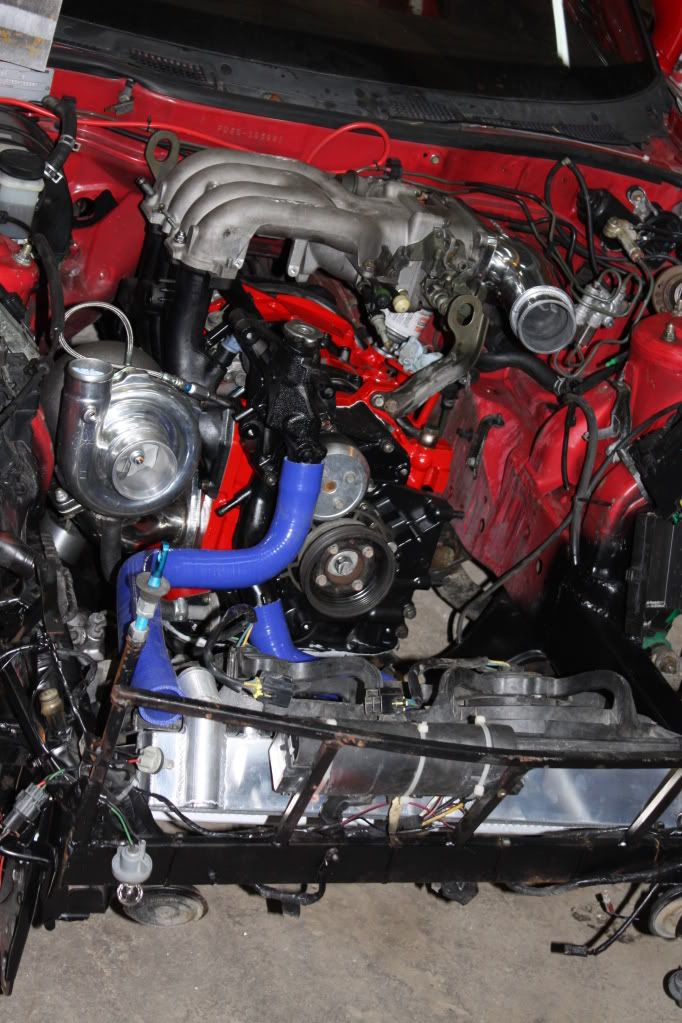 then its time to make it a race car.   swap out the auto trans for a five speed and a single turbo 13b rew.
I went with a med/small turbo.  it is a 61mm  Garrett  TO4B with a .86  AR hotside.
After  the  drive train was installed,  a fully custom hand built roll cage and custom from steering arms and  some custom rear susp arms.  these  were installed to allow max steering angle for drifting.   Drifting is the primary goal for this car.