Drifting highlights 2006-2010
Conroy Ganson.
age: 42 
Married   Janey lee Ganson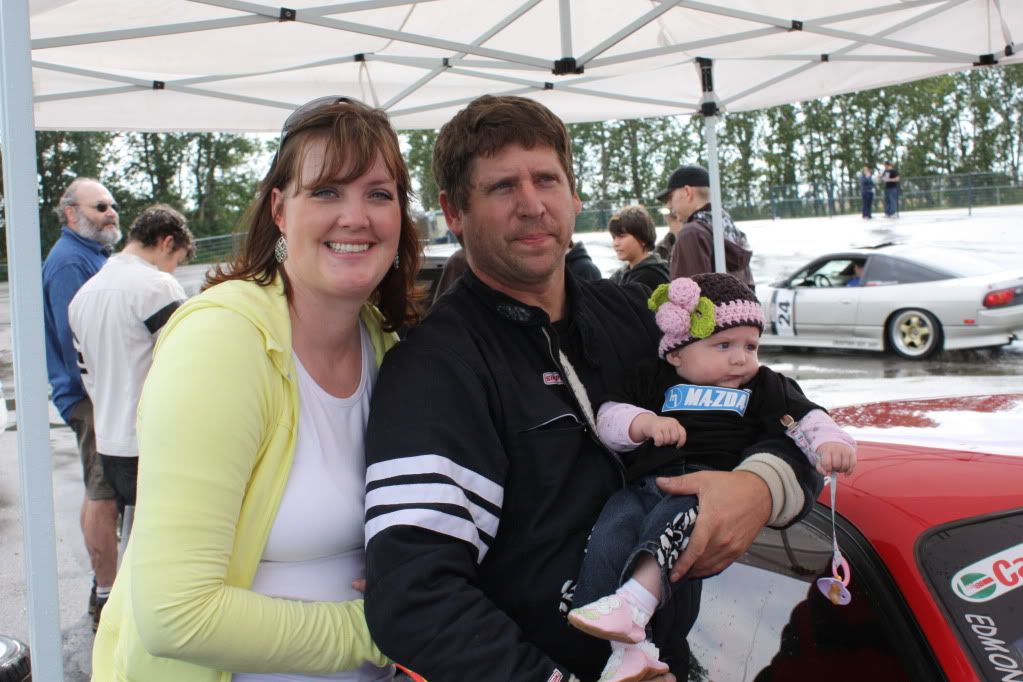 Daughter,  Anna V. Ganson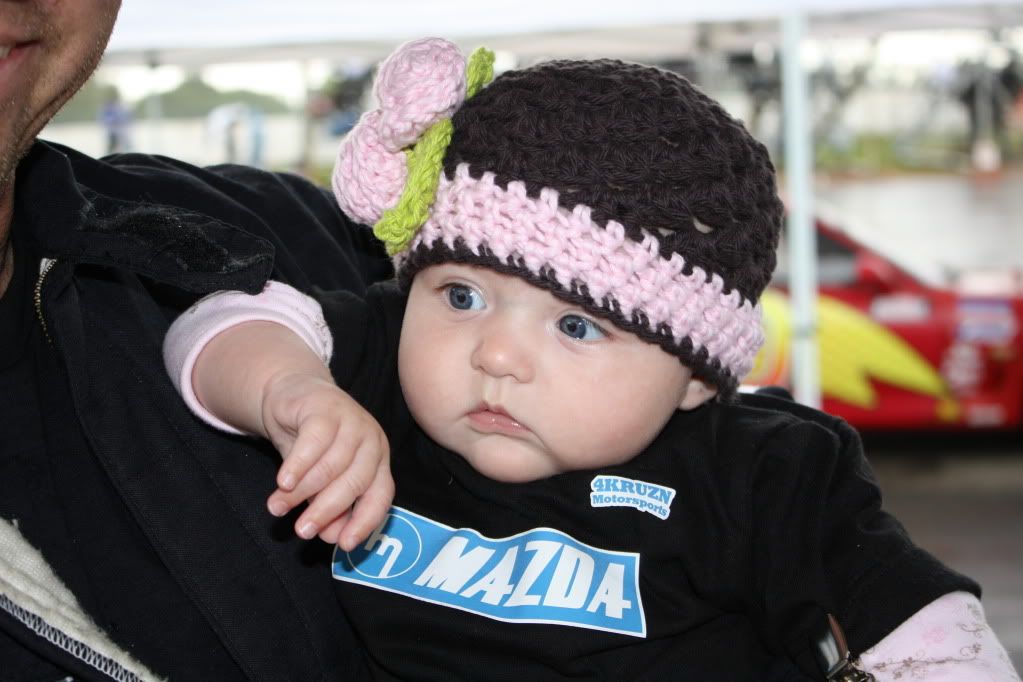 Printing press operator by day, McCallum printing group,   Rotary engine builder by night,  4kruzn motorsports.
I live on a small acreage SE of the town of Sherwood Park Alberta.  We enjoy our little space out in the country, and it also allows us the space we need for our hobbies.  Winter out here can however be long and cold…
As we wait for the snow to melt and summer to arrive we have to find new and interesting ways to make the cars faster…
I am the founder and current president of our small Mazda rx7 club of Edmonton.
Motorsports enthusiast extraordinaire
I have been involved with the rotary engine for 20 years now,  hobby racing in one sanction or another for as long.
I have run in local and Western Canadian autocross championships, Ministock racing at sunset speed way, road racing with the WCMA, Ice racing with NASCC, time attacks with speedway performance, and now drifting with the DMCC!  
Drifting…    Well, it all started many years ago.  i would say  the summer of 2005.   There was a drift competition,  I had to go.   I finished 2nd place at this event and was hooked…
from there I went to as many events as I could make it to.  I was able to attend  a drift demo in 2006 at the Edmonton Grand prix!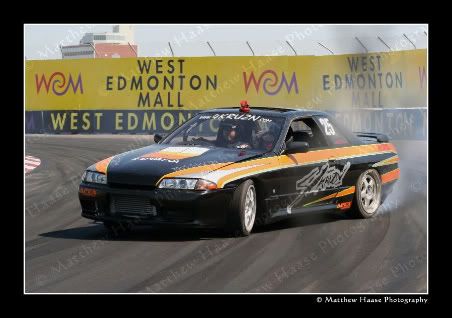 Then it was onto 2007…  
The new car.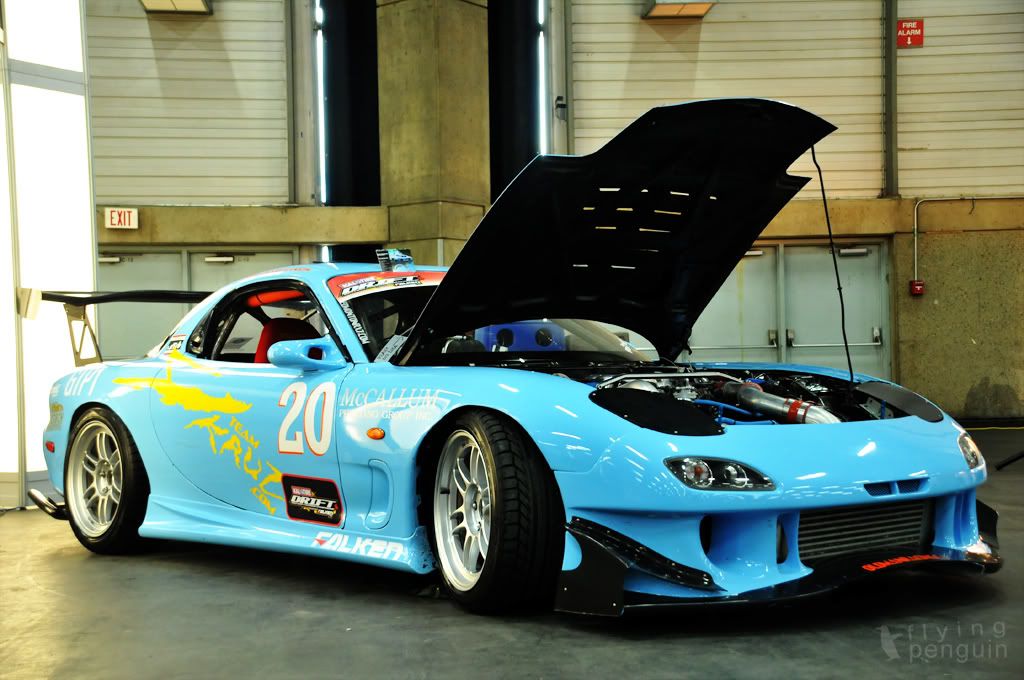 I did not finish high over all in 2008 because of missing events but the events I made it to, we did well.  
In the grip events.   Indy 07 the car made its first appearance on the track.  we were running street tires…"booo"…   and finished 16th overall.  the car did really well and I was happy with our finish
Indy 2008,  racing slicks to the rescue.   running in gt2 class,  we finished 11th over all and 5th in class.   I was Very happy with this finish.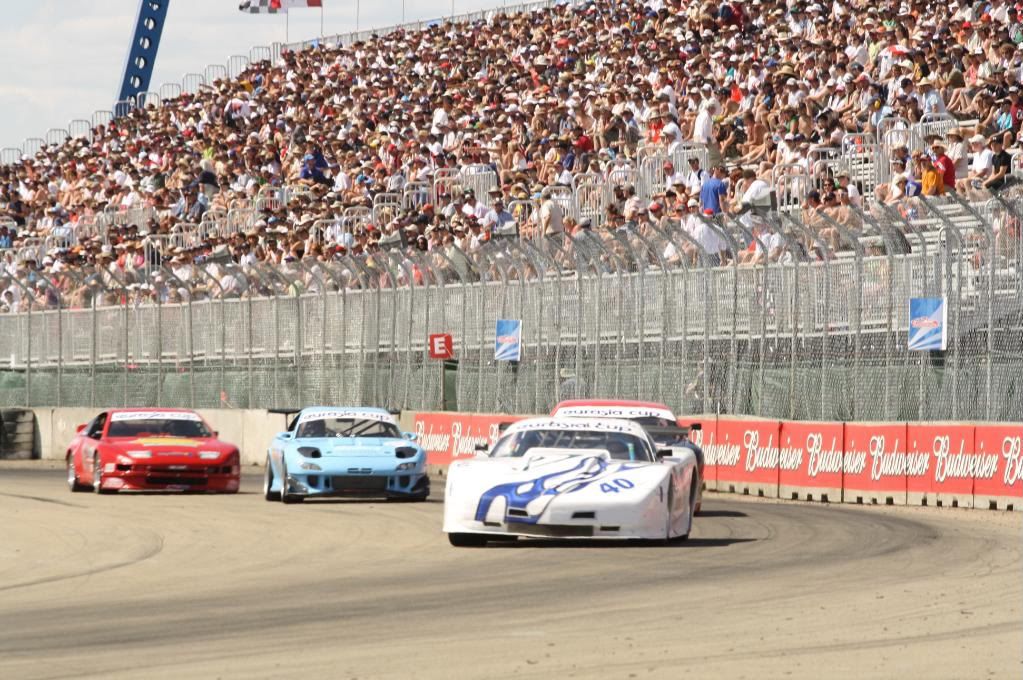 during the 2007-2008 seasons the car and myself made it to 60-70 percent of the drifting events and also to the two big Indy events for the grip race.  It was after the 2008 season that the beautiful blue machine started to "drift" a little too far from drifting and focused more on sticking to the road.  this is when "lightning" came along.
2009 and a lot of changes in the 4kruzn stables.  
2009 papa smurf  got some better suspension bushings and a new higher power turbo system…  it was decided that in order for us to get faster with this car i had to quit drifting with it.   boooo…   but the decision was made.  papa smurf was to be a grip car only!  and fast it shall be!!! 
What to do with drifting,  cant just quit….  hmmm   oh i know…   here sits a smashed 1992 FD rx7 with an auto tranny….    then the ideas start to flow…
I can fix it,  its not that bad…  that's how it always starts.    well, long story short,  We fixed it up.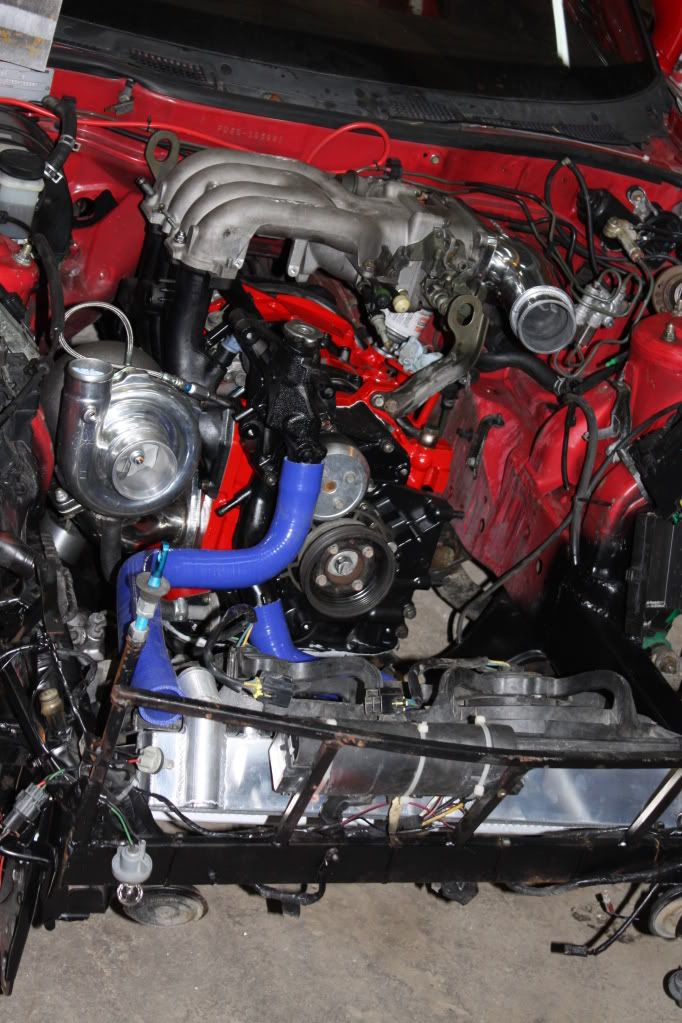 A Little cutting here and there and a little welding there…  a big turbo and some steering angle….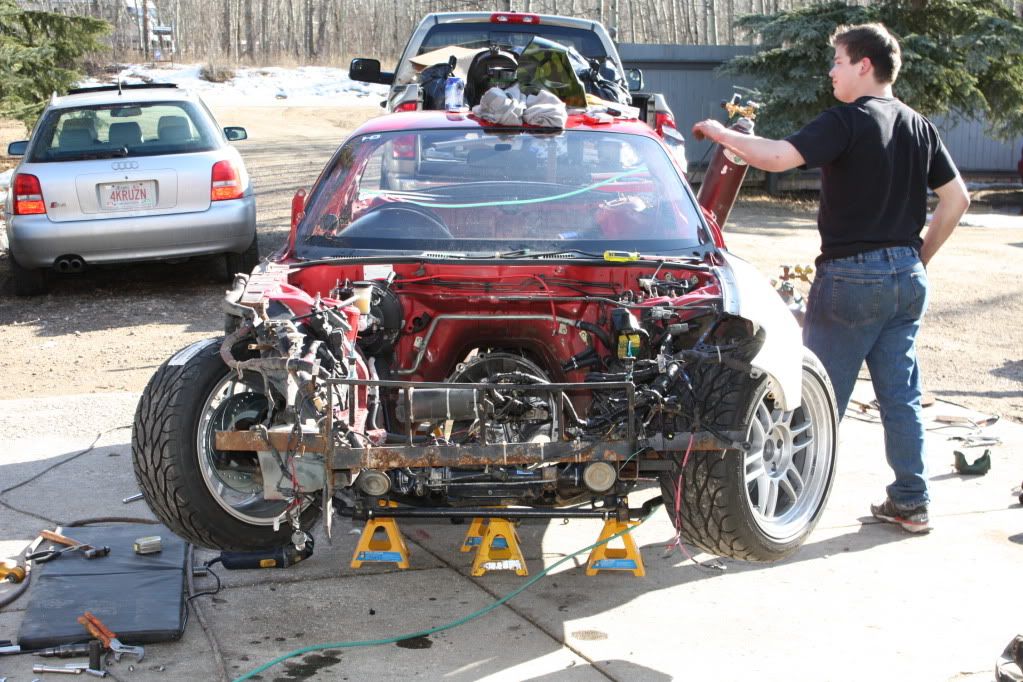 A Little paint on the fenders and some really really cool stickers and ……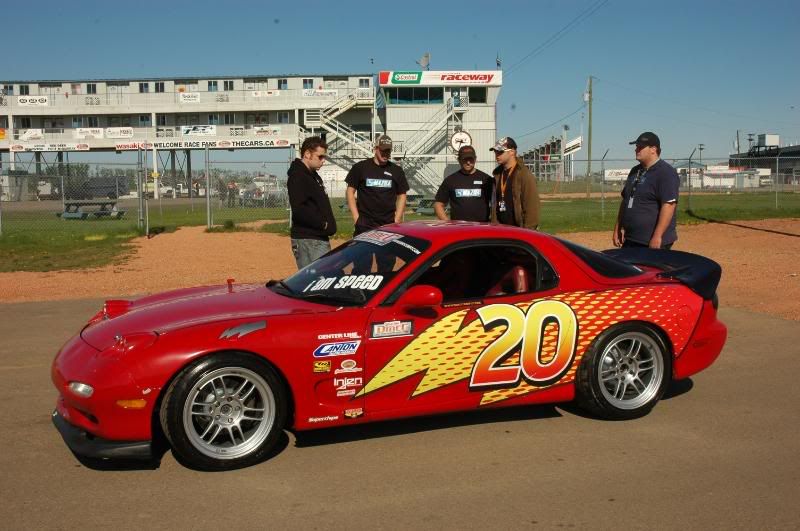 Well there you have it.   The new 2009 drift car.    lightning drift slideshow    lots of cool photos here.
But that's not all….   There's more.  
2010!!    WOW, has this been a great year.   A Tonne of fun has been had.   
DMCC round one.    third place finish for the 4kruzn team.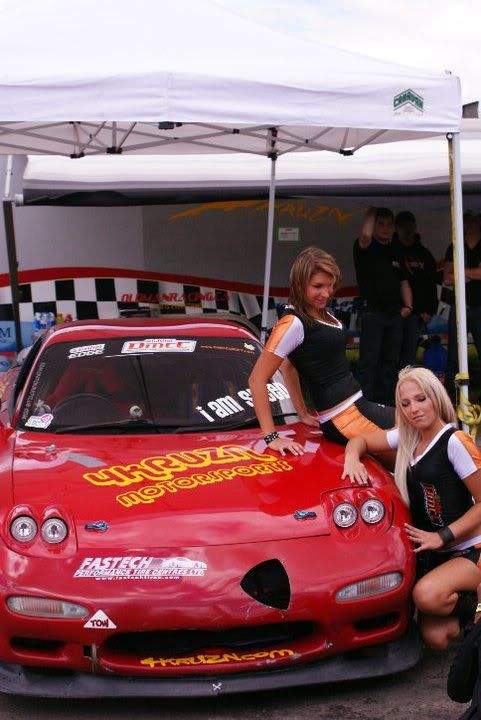 with round one finished round two was just around the corner.   The car was ready, I was ready, and ….  again, a third place finish. 
then round three…   This is where it all got fun…
Came out to race and car did not!  Ha.   Hmmmm   well I managed to qualify in 13th.   some how during eliminations I worked my way back to  the top and finished with another podium finish!!!  This time second place.  With all this excitement this places the 4kruzn team into second place on the standings for the season.     DMCC standings
One more round to come!!!  looking forward to it.
Well this is where it all starts to get alittle crazy.  INDY 2010!!!
Both cars, 6hours of track time, tires…lots, lots and lots of tires….
papa smurf,  dyno 440 rwhp! full RE Amemiya susp, custom t5 trans swap, mazda speed 1.5 way diff, 18×10.5 racing slicks, RE Amemiya gt2 high mount wing, and the list goes on and on.
lightning,  Ready and waiting to go….
OH  you wanted action shots….hehehehe.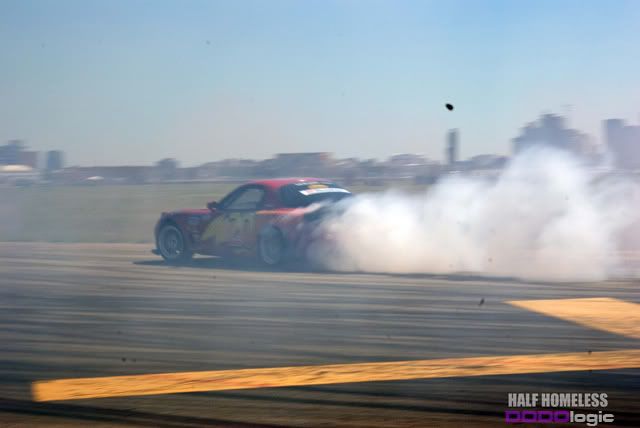 well,  thats whats left of a new set of tires after about 4 laps on the indy track!!!!    there was soooo much smoke that there are no pics of the car.   you just couldnt see it!!! woooot!!
This was one event that was awesome!    burnt through 10 tires…  a couple layers of skin on my heals from the exhaust burning through…    would not miss this one for the world!   thanks to DMCC for working this event out!   
 Road Race time…
Friday.   one warm up and then a 45min qualifing race,  warm up went good, but in the qualifing race the transmision started to act up,  with about 4 laps to go third gear left us for dead.   this is not good as the track is 90% third and forth gear.  Mopac to the rescue.  brand new in the box trans, sitting on there shelf!!  So alittle late night transmision swap and were back and ready for the races.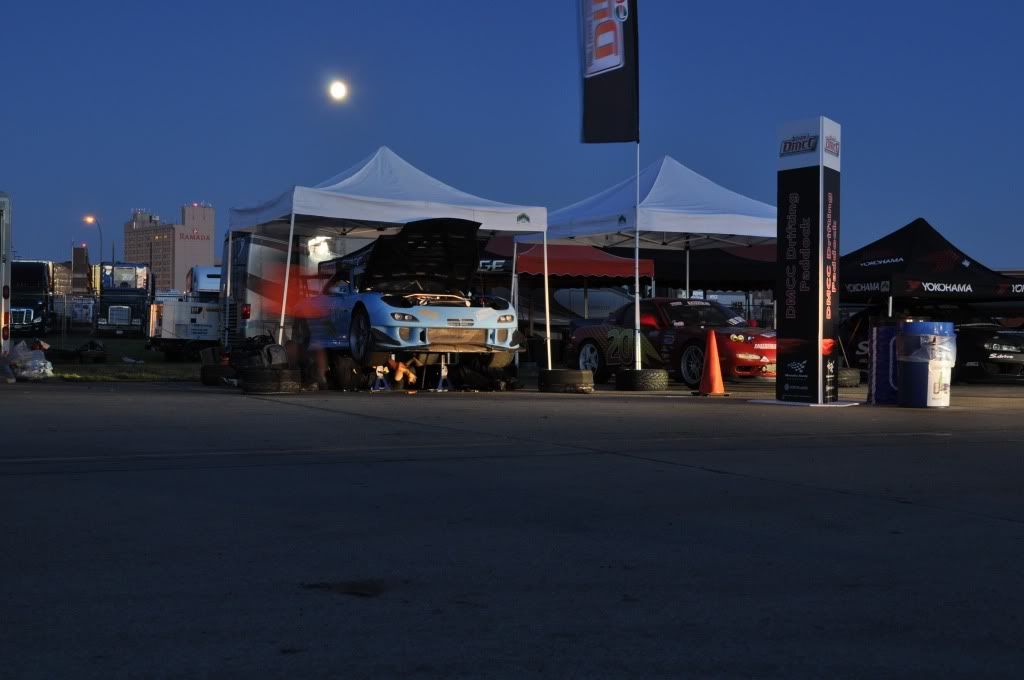 I was able to start the race in 4th position and ended up finishing the race in third,  with a fastest lap time of 124.7 the car is flying and i am SUPER happy with the results from this year.
Well thats a quick rundown of the season so far and some highlights from earlier year.  Next year…. I am hoping for even bigger and better.  with some help  the drifting  will be even more spectacular in 2011!!!   bigger turbo and some more susp work is planned for the off season!